Jobs at Brockhoff
Excellent salary
X
Our job offers
We are looking for employees and co-creators.
What we have achieved after 35 successful years in the real estate business: We have remained grounded. We are grateful for what we have achieved and do not think of taking success for granted. This attitude is not the attitude of an individual, but of our entire team. Consistently, we work together to continue to build on our success as a leading local commercial broker. We look for creative solutions for our clients, and to do that, we look for sales-driven people who are customer-focused, entrepreneurial, dedicated, and simply eager to make a difference in the real estate industry. Number-driven commission hunters who only have their closings in mind and not the wishes and possibilities of the customer are therefore out of place with us. Instead, employees who want to develop and work hard for their customers have the best prospects of a great career with exciting tasks and above-average compensation.
Why Brockhoff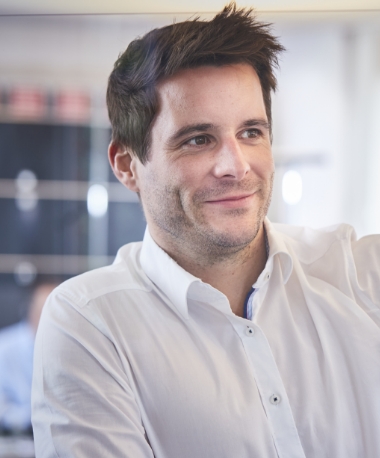 "The last nine years have been one thing above all: fast-paced. I was quickly given responsibility, but also a lot of trust. My own customers, my own ideas, my own development - an entrepreneur within the company, so to speak. Admittedly, the platform at one of the most successful players in the market makes a lot of things easier - not least the team, in which everyone supports each other. We don't know any elbow mentality. Following your own career path is, after all, the only thing you have to do here on your own."
Tobias Altenbeck
Member of the management team
Your characteristics
You'll fit in with us if ...
... you have the courage to make mistakes in order to get ahead.
... you backbone a lot more than elbows.
... hands-on means more to you than show-off.
... you don't get cold feet even in cold water.
... you show what you can do, but also who you are.
... you show that you want to develop your personality and not only your commissions.
... you that you want to develop not only yourself, but also us.
Apply now